Titanic Exhibition: Bristol
February 22, 2022

-

February 27, 2022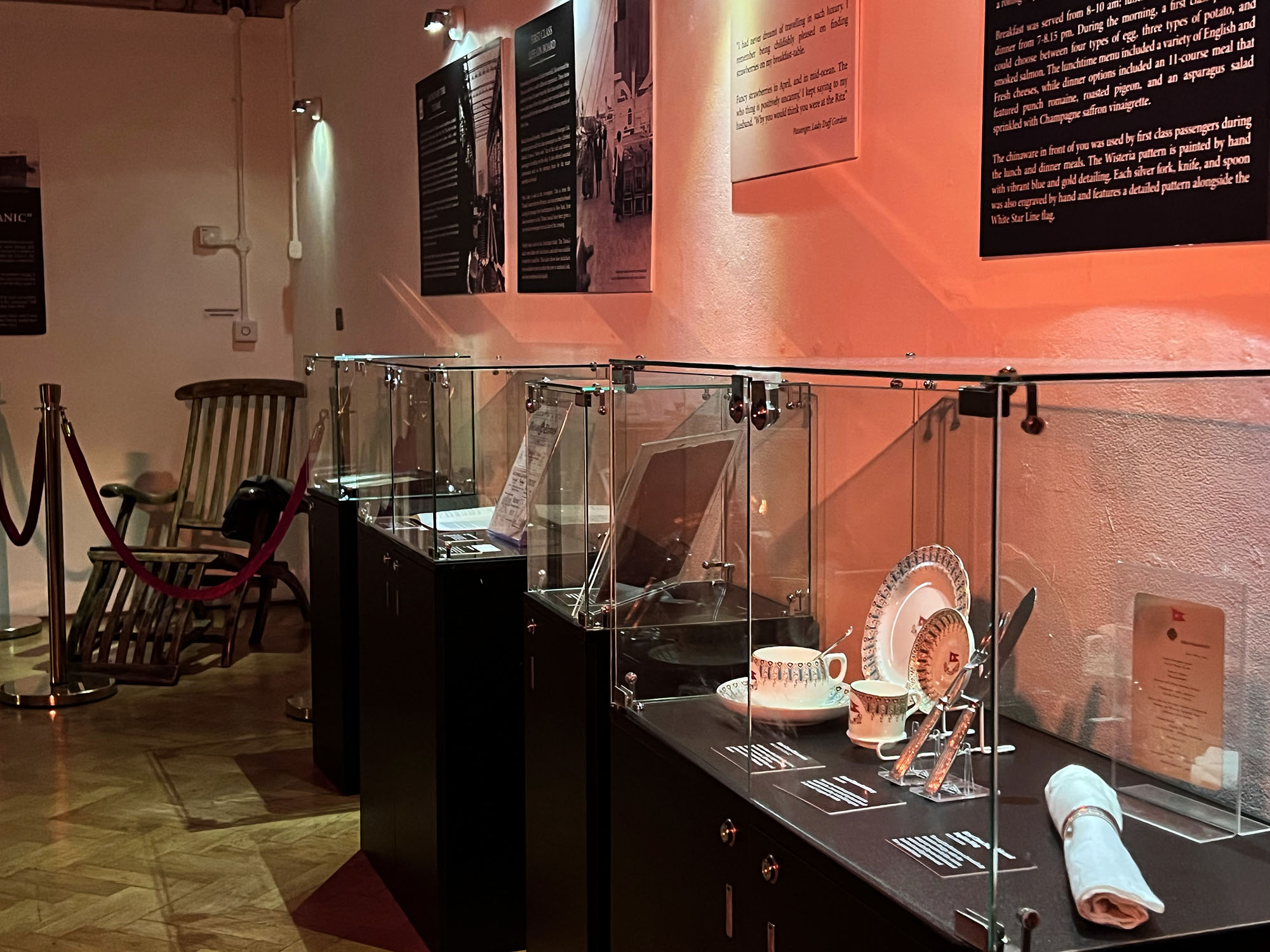 Titanic Museum Exhibition – Bristol is a limited one-week experience coming to The Island Gallery. Explore the city's connection to the Titanic, view artefacts never before seen in public, and learn about the great ship.
In a small, intimate environment, you'll discover items from the Titanic including:
Pocket watch and other personal items of Titanic's stoker, William James Major.
The notebook used by third class steward Thomas Mullin.
Items from the wreck site, including a small piece of the Titanic's hull.
A full-size bronze recreation of the Titanic's Grand Staircase cherub.
A fog horn used during the rescue of the Titanic's passengers.
Chinaware and silverware used by first class passengers.
Items from the Harland & Wolff shipyard where the Titanic was built.
You'll also learn about the people from Bristol that boarded the great ship, the history of the Titanic, life onboard, and how the world was changed after the disaster. The team from the upcoming PC game Titanic: Honor & Glory, will also be providing a playable demo, enabling you to explore the ship in first person.
The exhibition takes place at The Island, a multi-use creative space that hosts over 100 resident artists and boast a Circus Training Space, Dance Studio, artist studios, and music studios. It's a stones-throw from Bristol's shopping quarter, making for easy access via local transport links.