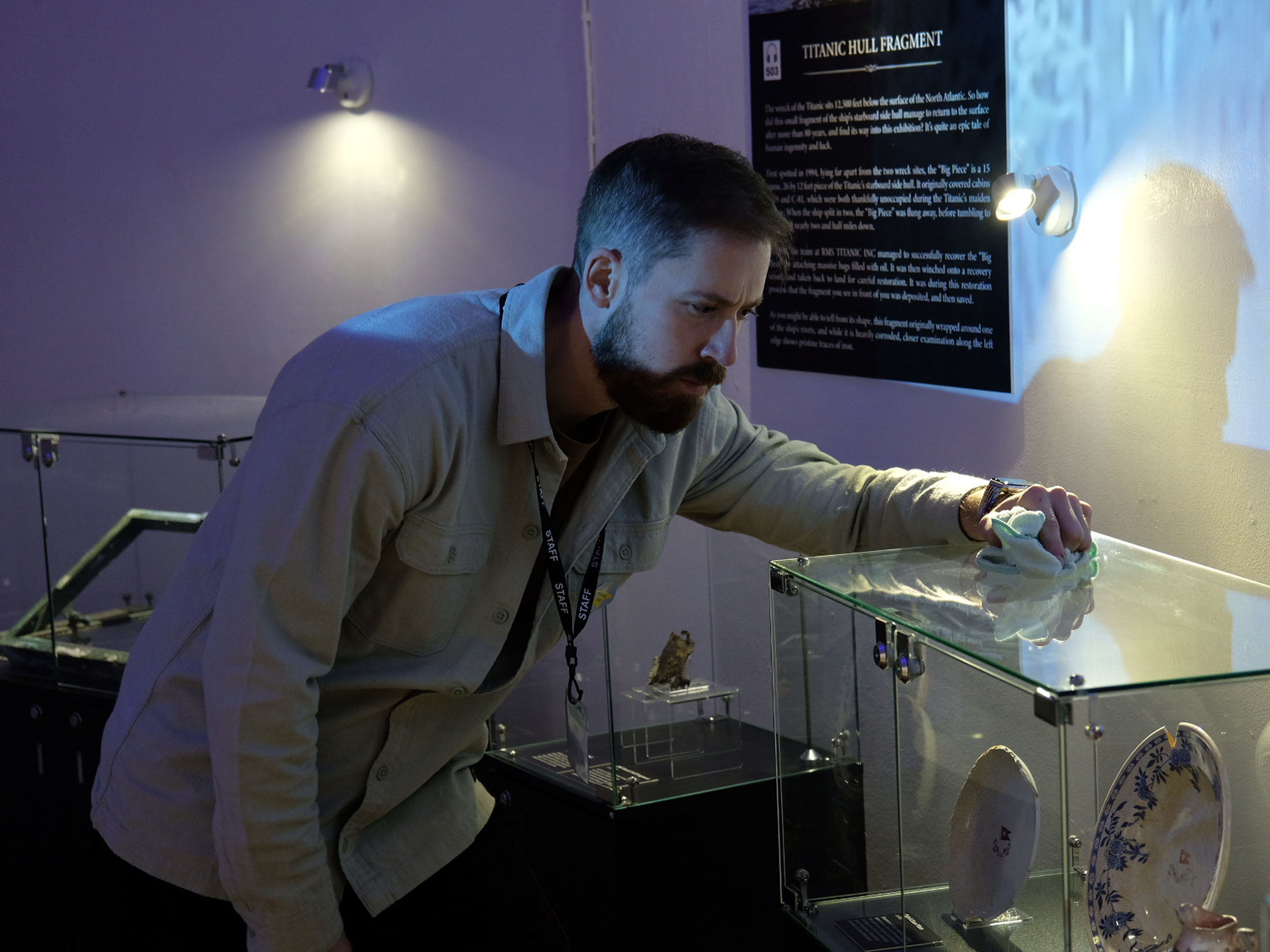 The team at White Star Heritage ensure artefacts are preserved, stored, and displayed sympathetically, ensuring exhibition visitors are able to learn about the Titanic for generations to come.
Image: Curator Tom Rudderham makes the final touches to a wreck site display.
Our artefacts are available for hire, enabling you to attract large numbers of visitors, over a short or long-term basis. Visit Titanic Museum to explore them in detail.
Whether your venue is a museum, a gallery, an exhibition space or a shopping centre, our specialist team will custom-fit the exhibition to suit your needs and size.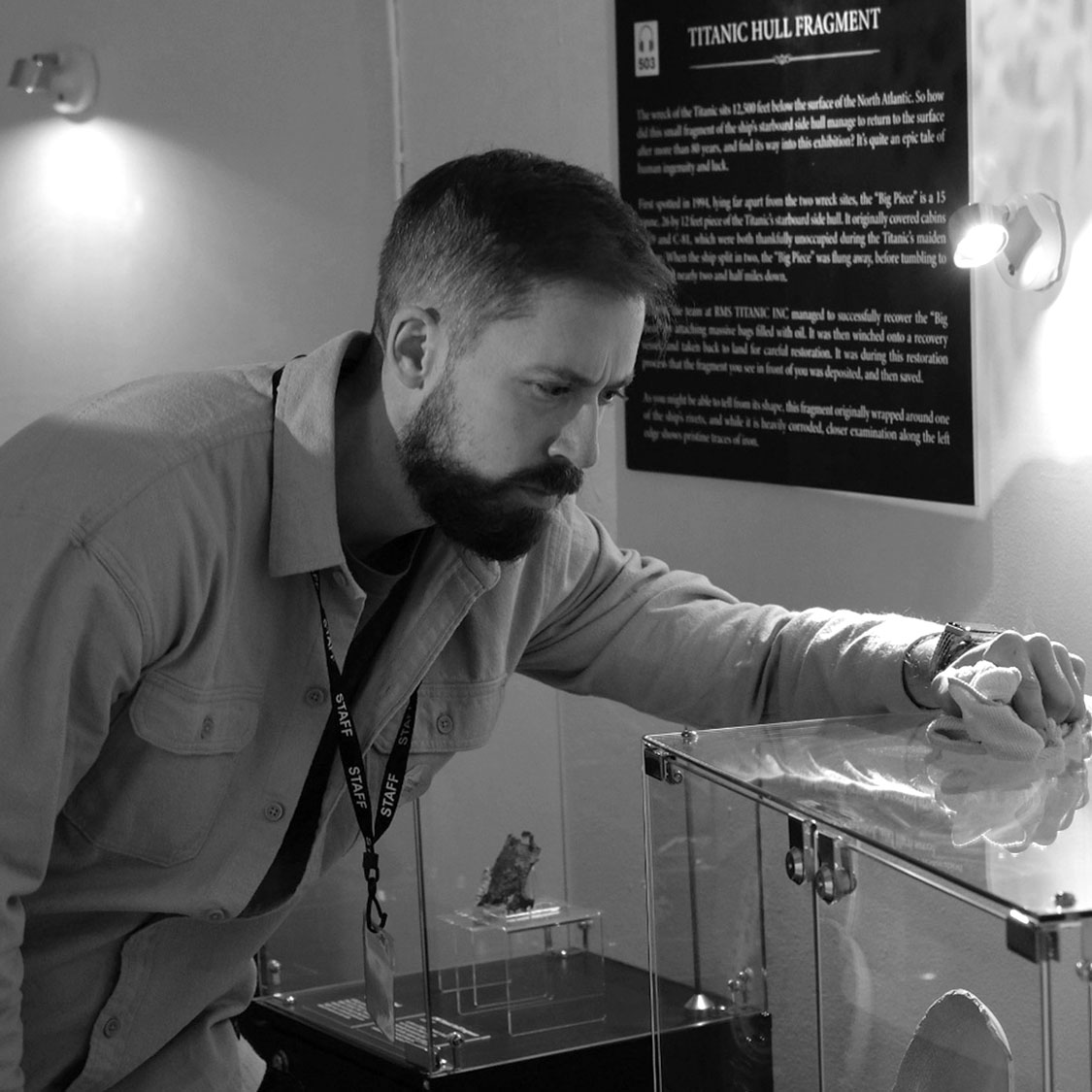 With family ties going back to the Harland & Wolff shipyard in Belfast, Tom always had an interest in the Titanic and maritime history. Over the last few years he has amassed a massive archive of Titanic and White Star Line artefacts, and is delighted to display them in public via White Star Heritage.
Tom's background is diverse, covering professional writing, publishing, filmmaking and web design. He brings all of these skills together to bring the Titanic's story back to life.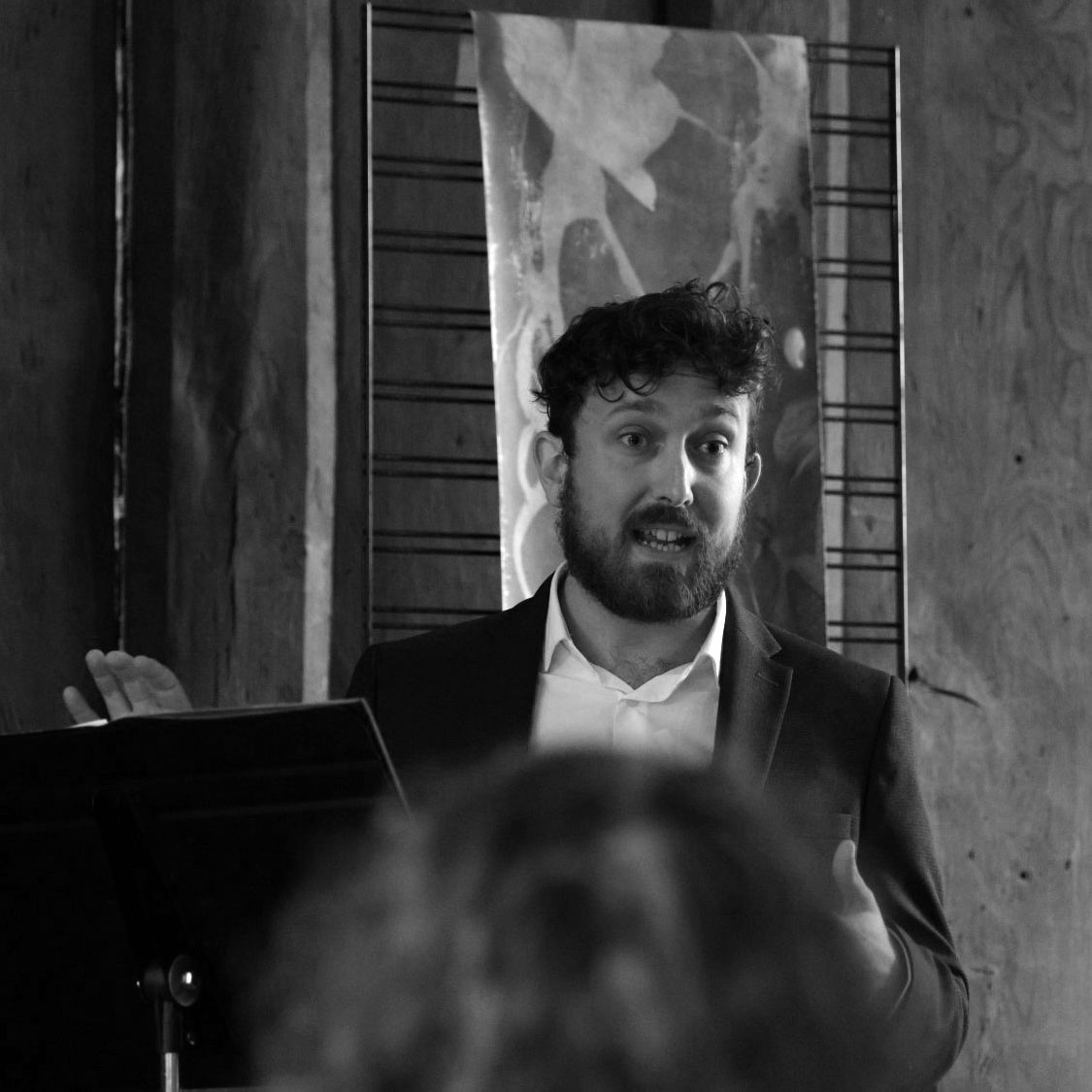 Joe is a keen historian and professional singer of classical music. He brings a number of skills to White Star Heritage, with a particular focus on the visitor experience side of exhibitions. Joe also manages the gift shop, and works closely with local business to provide unique items for visitor to buy and enjoy.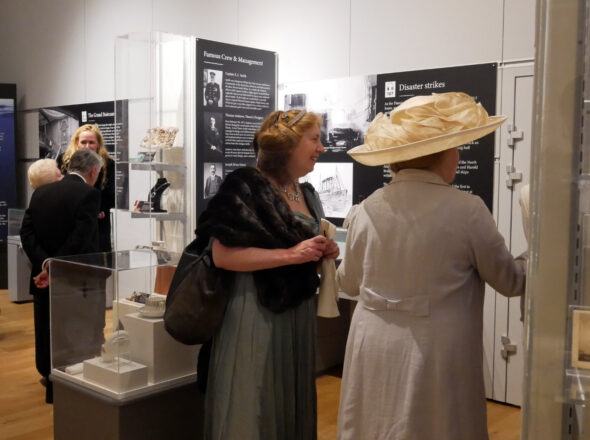 Visitors are enthralled by our exhibitions, taking the time to listen to the audio guide, soak in the information and ambience, and study each artefact.