A first class deck chair on display at Torquay Museum.
View artefacts from the ship, explore Torquay's connection to the Titanic, learn about the people that travelled on board, and come face to face with items from the wreck site.
A free audio guide brings the Titanic back to life with beautiful music, sound effects, and transcript.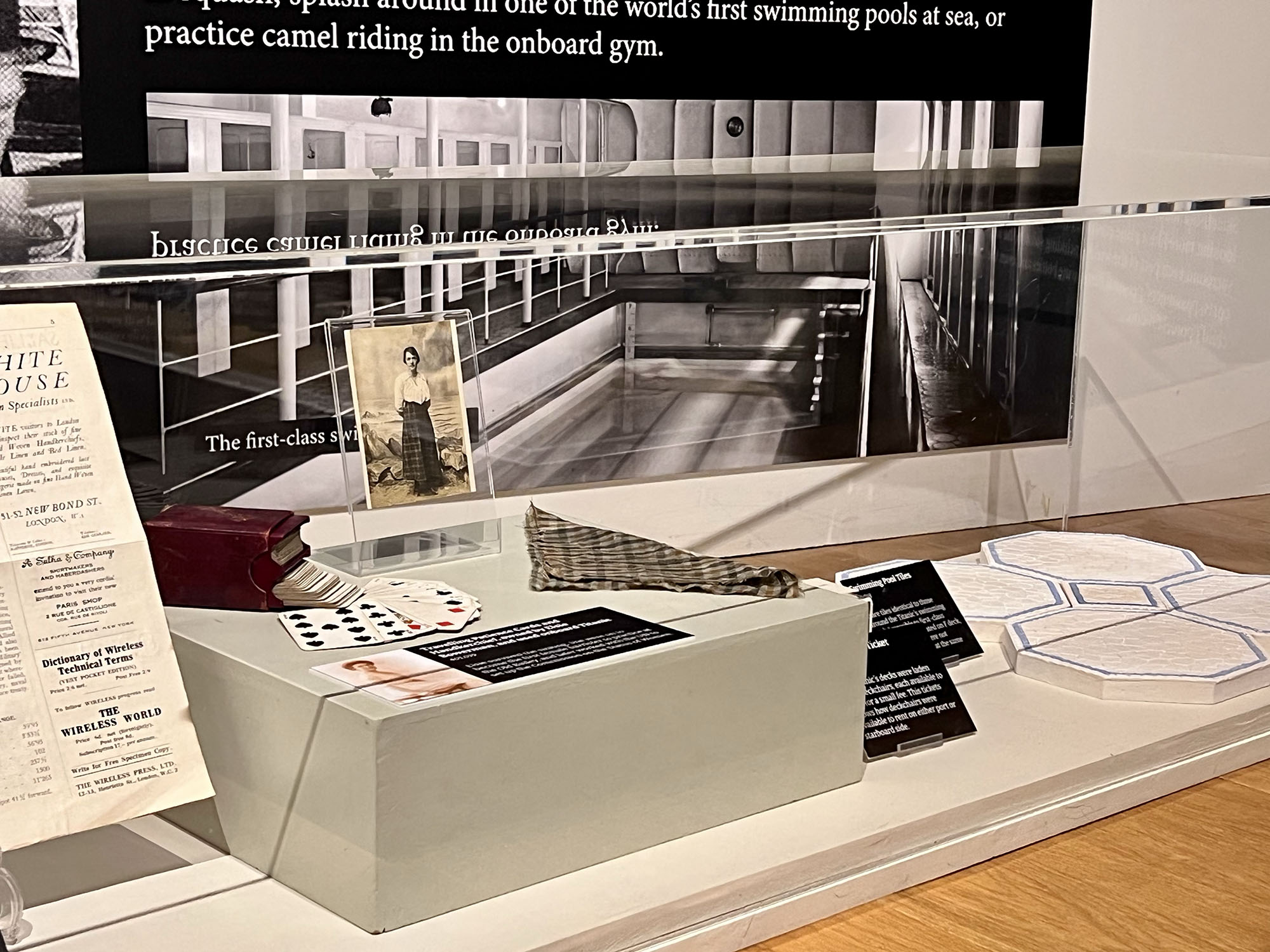 Discover items recovered from the Titanic's wreck site, include shrapnel, a piece of the hull, and chinaware.