A limited two-week experience that took place in Exeter's Corn Exchange during the 2022 summer holiday.
Visitors were able to view artefacts from the ship, explore the city's connection to the Titanic, learn about the people that travelled on board, and come face to face with items from the wreck site.
As they explored the exhibition, visitors learned about the history of the Titanic, life on board, and how the world was changed after the disaster.
Experience the Titanic using large-scale imagery, audio, and artefacts.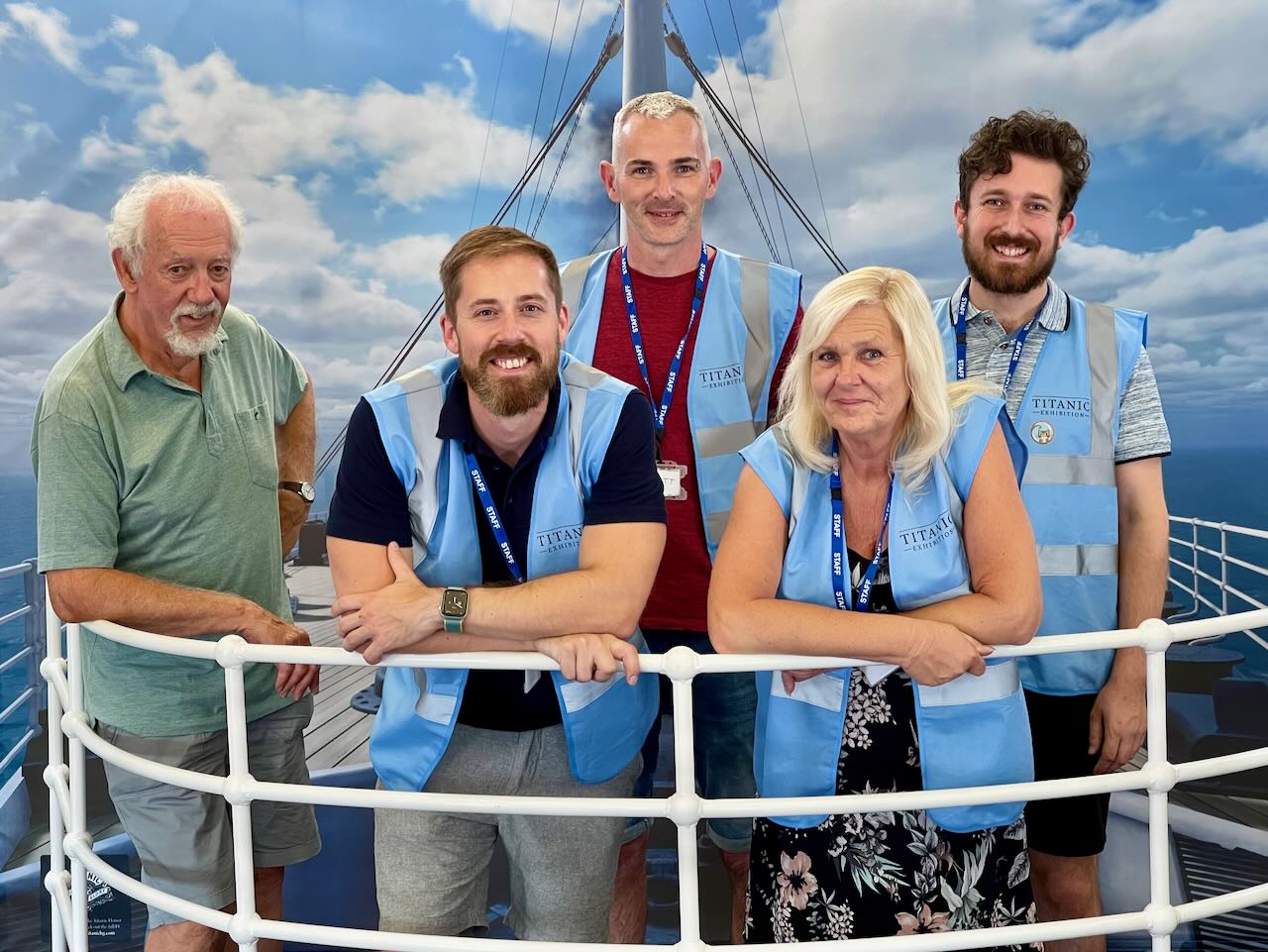 The team from the upcoming PC game Titanic: Honor & Glory, provided a playable demo, enabling visitors to explore the ship in unprecedented detail. Renowned Titanic painter Simon Fisher was also present to sign books and do a meet-and-greet.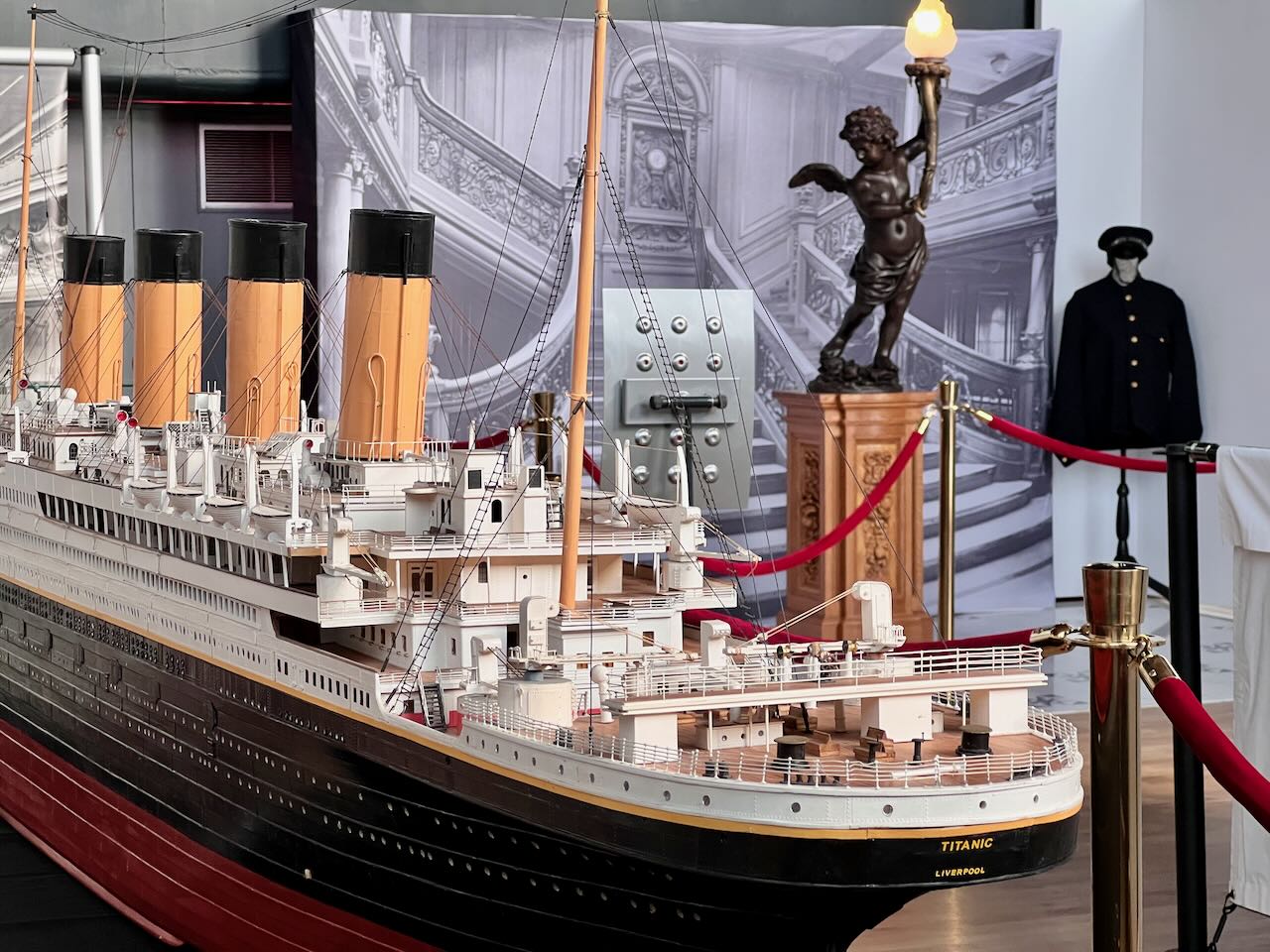 A free audio guide is available, with beautiful music and sounds effects, to help bring the story of the Titanic to life.
Take a look at the exhibition during its limited two-week run.